Flint Water Crisis: Analyzing a Crisis Hashtag
By: Brandon Chesnutt
Over the past several weeks, Flint, Michigan has been the most visible city in America. From trending national profiles and features in the international press to multiple front-page appearances on reddit and dozens of celebrities supporting the crisis situation, it's hard to ignore the gravity of the situation. Much of the online conversation and discussion about the crisis has also been driven by the hashtag #FlintWaterCrisis.
Leveraging Identity's social listening and analytics platform, NetBase, I wanted to gain some additional perspective and clarity regarding the online conversation around #FlintWaterCrisis to learn more about how news outlets, activists, politicians, impacted Flint residents and concerned citizens were using the hashtag.
It's worth noting that this analysis leveraged a large sample data set, so raw mentions may actually be higher than those displayed. Leveraging the full firehose would likely provide additional insights. This analysis should be considered a snapshot of how the world was talking about the #FlintWaterCrisis online.
Here is an overview of the conversations taking place between January 1, 2015 and February 15, 2016. As you can see, the world truly took notice of #FlintWaterCrisis at the beginning of the year. However, there were mentions of the hashtag early in 2015.
The Start
The hashtag #FlintWaterCrisis appeared more than a year before it became a worldwide trending topic. This tweet from January 2015 links to an MLive article on groups collecting 600 cases of water for Flint residents.
Need water? Flint groups collect 600 cases, plan distribution this week #flintwatercrisis http://t.co/erSp43VHiW pic.twitter.com/eFaCBeFVDE

— Gia Carroll (@GiaCarroll) January 26, 2015
Uses of the hashtag began to increase heading into the fall of 2015, especially as the severity of the crisis began to take shape and a state of emergency was declared.
State admits Flint did not follow federal rules designed to keep lead out of water http://t.co/ch1BL38yfD #Flintwatercrisis #flintwater

— Michigan Radio (@MichiganRadio) October 19, 2015
In #FlintMich so much lead in kids' blood, state of emergency declared https://t.co/I3lvaangKO #cleanwater #flintwatercrisis #FlintWater

— Sarah Burgess (@SBurgess84) December 15, 2015
Flint, Michigan declares state of emergency over amount of lead in drinking water: https://t.co/UXjc3o84r6 pic.twitter.com/JgLcNLc2cr

— Slate (@Slate) December 15, 2015
But, what was the catalyst that led to #FlintWaterCrisis becoming a trending hashtag around the world?
The Spark
With the start of the New Year, the conversation about Flint and the #FlintWaterCrisis exploded. The image below shows the conversation spikes that took place from January 1, 2016 to February 15, 2016.
As media coverage picked up steam, singer Cher sent out multiple tweets regarding the Flint Water Crisis to her more than 3 million followers. Media outlets covered her comments, attaching the news articles to the #FlintWaterCrisis hashtag.
Days later, more photos began to emerge, leading to massive spikes in social media conversation with use of the hashtag.
Brown lead filled water across the street from my house. #FlintWaterCrisis pic.twitter.com/6IC6VWOGME

— LeKia Nolan (@MsKia77) January 14, 2016
On January 14, a tweet sent by @MarkMobility, showing the current state of tap water at a Flint hospital, went viral and received more than 13,400 retweets and more than 5,000 likes.
#FlintWaterCrisis
– 99,000 residents
– 57% Black
– 40% Poor
– 9,000 kids with lead poisoning
Flint HOSPITAL Water: pic.twitter.com/KHkrnhlUGO

— Mark Elliott (@markmobility) January 14, 2016
Additionally, Comedy Central's The Daily Show covered the Flint water crisis, introducing the issue to millions of American homes. A tweet from the show received more than 1,200 retweets and 1,500 likes, generating millions of potential impressions.
#FlintWaterCrisis could have been prevented by an easy $100/day solution. https://t.co/4Jf7oH20EXpic.twitter.com/7fLogvuwrx

— The Daily Show (@TheDailyShow) January 15, 2016
U.S. Senator Bernie Sanders also released a statement on his website, calling for the resignation of Michigan Governor Rick Snyder. According to NetBase, this link was shared more than 2,400 times with the #FlintWaterCrisis hashtag. Republican presidential candidates also weighed in on the situation.
Flint was then featured on the cover of TIME Magazine, catching the attention of the world.

TIME Magazine. #FlintWaterCrisis. pic.twitter.com/Xl6JWILsvG

— deray mckesson (@deray) January 21, 2016
Conversation Volume
From January 1 to February 15 alone, #FlintWaterCrisis was mentioned in more 652,000 posts, with potential impressions reaching into the billions. Of course, this does not include the millions of other conversations likely taking place due to increased media coverage and ongoing online conversations not utilizing the hashtag. While Twitter was easily the dominant platform for use of the hashtag, more than 18,000 updates were posted to Instagram that incorporated #FlintWaterCrisis.
The Celebrity Effect
As news of the crisis spread, celebrities became part of the #FlintWaterCrisis conversation. In addition to several tweets by Cher, celebrities like Snoop Dogg, Mark Ruffalo, Meek Mill and Magic Johnson shared their commentary and expressed their concerns. Many of these posts were shared by fans and followers who added the #FlintWaterCrisis hashtag. Surprisingly, Michael Jackson was also one of the most frequently named people along with the #FlintWaterCrisis hashtag as a result of a YouTube video.
The Company Collision
As a crisis grows, organizations indirectly related to the issue can sometimes find themselves part of the discussion. As conversation volume regarding #FlintWaterCrisis increased at an incredible rate, companies that packaged or sold bottled water found themselves tagged in tweets and updates. Impacted residents and concerned citizens were asking what bottled water brands were doing to help remedy the issue. Fortunately, many companies came to the aid of Flint residents. Colorado-based Oskar Blues provided canned water to residents. Identity client Absopure Water Company, after sending thousands of cases of water to Flint throughout 2015, has sponsored community events to help drive awareness and send even more water to the impacted area.
When the Message Isn't Delivered
While there was significant media coverage regarding donations from celebrities, organizations and non-profit groups, it appeared as though certain audiences were not always "in the know" regarding the support being provided by companies. For every story announcing a new organization was donating thousands of dollars worth of product, several tweets would be sent out questioning why bottled water companies "were not donating" to help the people of Flint. To combat misinformation, companies engaged in the #FlintWaterCrisis needed to manage social media conversations at a 1-to-1 level, answering comments and driving audiences to relevant branded content, such as blog posts and newsroom updates.
What Was the Public Saying?
It goes without question that the Flint Water Crisis is an emotionally charged issue. Flint residents, and Americans, were incredibly vocal when it came to sharing their opinions on the matter. So, what were the top terms being mentioned based on sentiment?
With government accountability leading virtually every public conversation using the #FlintWaterCrisis hashtag, it's not surprising that Governor Synder and related terms appear frequently within conversations. Additionally, activist Twitter accounts (including Erin Brockovich) were frequently mentioned.
There is so much more we can show here regarding common phrase word clouds, but we're trying to keep things PG-13. The volume of profanity regarding the issue is tough to hide.
From a brand perspective, companies with a national footprint that donated product to support the crisis received a strong share of the conversation. For example, after it was announced that Mark Whalberg, Eminem, WizKhalifa and Sean "Diddy" Combs were donating more than 1 million bottles of Aquahydrate to support the crisis, the brand name quickly rocketed to the top of brands most frequently mentioned with the #FlintWaterCrisis hashtag.
RT the news! @Mark_Wahlberg@Eminem@WizKhalifa & I are donating 1 MILLION @Aquahydrate bottles!! #FlintWaterCrisispic.twitter.com/7BLRHj4Ws9

— Sean Diddy Combs (@iamdiddy) January 25, 2016
What Can Brands Learn?
While the Flint Water Crisis is far from over and posts featuring the #FlintWaterCrisis hashtag continue to be shared every minute, there are some important takeaways for communicators based on what we've seen.
Customize Monitoring Efforts: If a major crisis is underway, and can indirectly impact your organization, update your monitoring platforms to reflect combinations of relevant hashtags, keywords and phrases with elements of your brand. Create separate dashboards, monitoring columns, or in the case of NetBase, topics to help analyze the conversation as it happens. When possible, backdate the conversations to account for discussions you may have missed.
Define Your Involvement: In the case of #FlintWaterCrisis, brands experienced a "moment of truth" where they could choose to participate and help the cause, or simply live on the outside of the discussion. Thankfully, many organizations have stepped up to donate millions of bottles of water to the people of Flint. If you plan to get involved in a crisis situation, make sure it aligns with your company mission and vision. If your plan is to not get involved, make sure to establish your message should the public take issue with your position. Since we're on the topic of message preparation…
Prepare Your Message: Statements and response documents should include recommended responses for social media comments and journalists. If additional reporting from a brand perspective makes sense, incorporate the stories into your planning efforts. For example, Walmart has written and shared multiple blog posts on their involvement, in addition to the company's joint press release and press conference with Coca-Cola, Nestlé and PepsiCo. Also, if your company is at risk due to the nature of the crisis, map out a plan for commenting on individual posts. As noted in our research, it was incredibly common to see individuals commenting about why certain companies were not involved in the crisis, unaware of the product and effort being donated.
recommended posts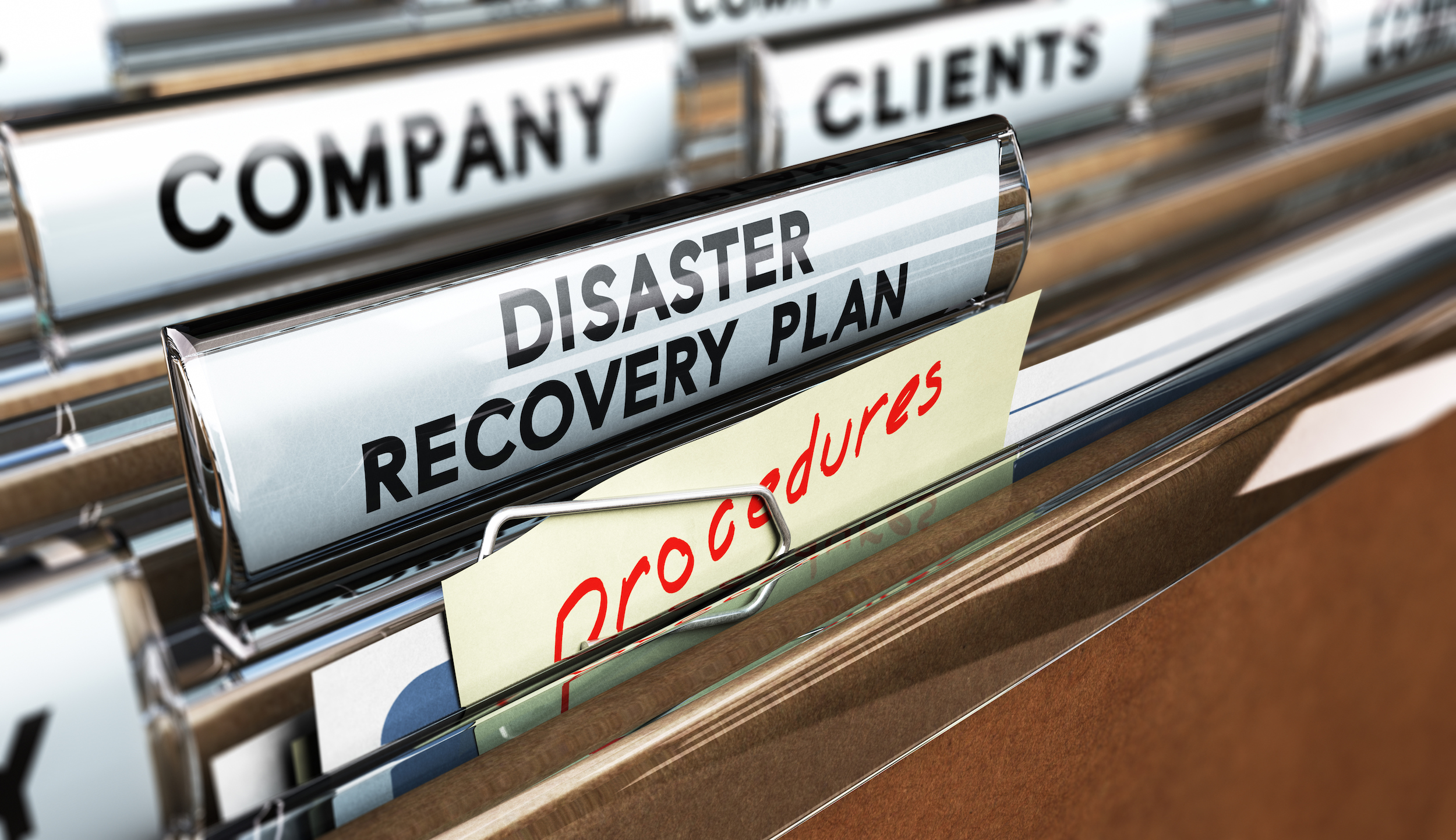 June 14, 2023